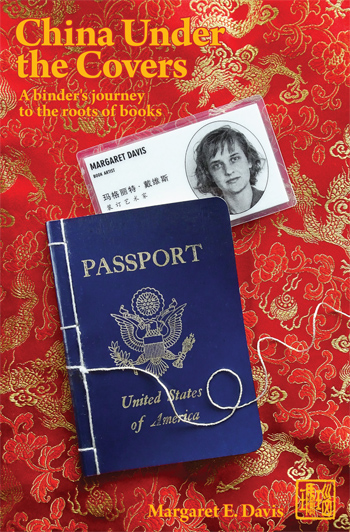 China Under the Covers: A Binder's Journey to the Roots of Books
Take the journey. Learn the craft.
A bookbinding manual and an adventure tale, China Under the Covers blends history, romance, and how-to as East and West connect.
Follow journalist and longtime bookbinder Margaret E. Davis as she navigates a rapidly evolving civilization to study one of its most influential and enduring inventions. Illustrated instructions show how to create four of the first forms of books on paper, which can be replicated today using simple tools and available materials.
For an online media kit and in-depth info on the book, visit chinaunderthecovers.com.
9 x 6 x 3/4 inches, 200 pps. with illustrations and photographs
trade paper; first edition published in 2017
ISBN: 978-0-9670264-4-2
$24.95, plus $5.05 for shipping to U.S. addresses (total $30.00 USD)
$24.95, plus $20.05 for shipping to addresses outside the U.S. (total $45.00 USD)